Date: Saturday February 29, 2020
Time: 12:00
Location:
QIC: [email protected]
Pax:
moonlight
Homer
Lumbergh
Preblast:
1
BackBlast: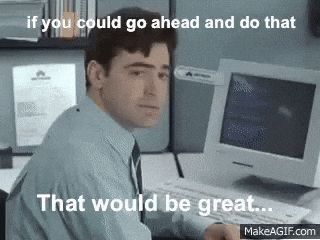 Naperville HIM Moonlight had been EHing his bud FNG Lumbergh for a long time. Moonlight decided to turn up the heat when he told Lumbergh he'd post with him at The Bean on a weekday. What man can say no to that? Not Lumbergh. Humbled by this show of man's commitment to man, Homer Qed the beatdown to show Moonlight and Lumbergh what F3 Chicago is all about (even if he was the only one representing).
Twisting Lunge
High Knee
Butt Kickers
Frankenstein
Motivator – from 10
Abe Vigoda – forward/backward
Mosey
11s – Merkin/Squat
Dips
Pull-ups
Old Faithful
Pump-jack
Big Boy Sit-ups
Mosey
Freddy Mercury
Flutter Kicks
Breakdancer
6s – Burpees/Merkin-jack
Without a doubt, F3 Chicago's favorite thing is FNGs. We are grateful to Moonlight for sacrificing time and expense to bring Lumbergh into the fold. Welcome Lumbergh…we expect great things. By the way, Lumbergh said next Sat is Hawaiian shirt day. So, you know, if you want to you can go ahead and wear a Hawaiian shirt to the beatdown.