Date: Saturday May 04, 2019
Time: 07:00
Location:
QIC: mimbo
Pax:
Muck
Noonan
Mimbo
Winnebago
Type B
FNG/R.a.T.
Fonzi
Mr. Brown
Cato
Preblast:
Can someone who hasn't seen most of Star Wars design a Star Wars themed workout? Probably not, but come find out to be sure. May the fourth be with you. Also rest in peace to Chewbacca.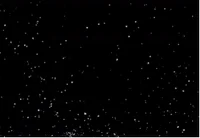 BackBlast:
Strong DR presence for this sunny spring morning beatdown while PAX from throughout the region traversed the city for Star Course.
Warm up
– Abe Vigodas
– Squat Jack's
– arm circles (forward/backward/overhead claps)
– Imperial Storm troopers for 2.5 minutes to the tune of the Imperial Death March (this half-assed lyrics satisfied the Star Wars theme for May the 4th)
Mosey to stairs by riverside Apple Store
– Stairway to Seven (burpees and Merkins at bottom of stair and squats at the top, increase from 1 to 7)
Mosey to lakefront trail
– Stopped at a nice looking hill, partnered up
– partner A does lunges up and down the hill while partner B does dips on square rocks at bottom of hill. Second set switched to box jumps.
Mosey back to the Bean
– PAX arriving back at the Bean first assumed the plank position while waiting for the 6 to roll in.
This brought us right to 8 am and ended with Name o Rama and COT. Winnebago helped name FNG now known as Rat, inspired by his Patriots fandom.
Ran over 3 miles as I continue to underestimate how far things are from one another. Nonetheless, we got a good tour of the city for the out of towners. And we all got a little bit better.