Date: Saturday May 11, 2019
Time: 07:00
Location:
QIC: deadic8
Pax:
Arts and Crafts
Ladybug
Denari
Hotlips
Lavender
MaryLou
Mimbo
Homer
Third Base
Peaches
Leadpipe
Preblast:
Pre-blast. Something a little different this Saturday. We're gonna honor a fallen hero, Lt. Michael P. Murphy and run a modified Murph beatdown. If you have a weighted vest or a ruck sack, bring it loaded with 20 lbs of your choice in weights. If you don't have either, no sweat, you can still run it without weights. Promise to still beat you down. Come ready,,,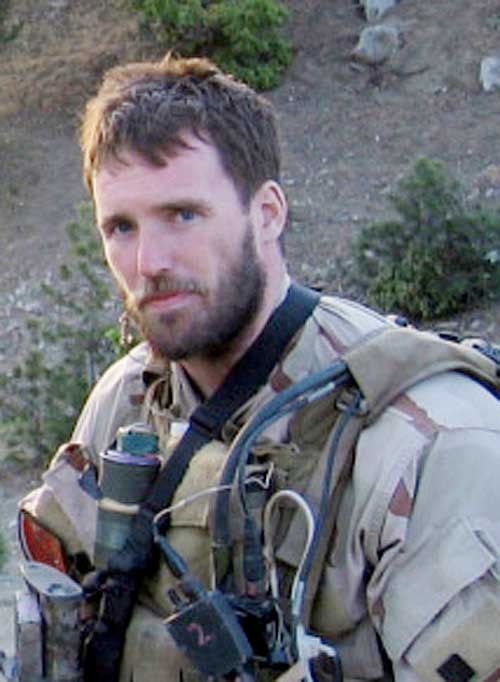 In memory of Navy Lieutenant Michael P. Murphy, 29, of Patchogue, NY, who was killed in Afghanistan June 28, 2005. A United States Navy SEAL officer, Murphy was awarded the U.S. military's highest decoration, the Medal of Honor, for his actions during the War in Afghanistan. His other posthumous awards include the Silver Star Medal (which was later upgraded to the Medal of Honor) and the Purple Heart.
The "Murph" Hero WOD was originally posted on the CrossFit Main Site as the workout of the day for Thursday August 18, 2005 (050818), where the post said "This workout was one of Mike's favorites and he'd named it 'Body Armor.' From here on it will be referred to as 'Murph' in honor of the focused warrior and great American who wanted nothing more in life than to serve this great country and the beautiful people who make it what it is."
BackBlast:
Dare I say one of the largest morning beatdowns of 2019? 12 PAX posted for a Spring morning beatdown, with 2 FNGs posting. Some evident EHing by our fearless leader Denari got Third Base of Loyola Academy math club fame to post, Peaches got his panties in a bunch and motivated himself after reading an article in Men's Health. Guess reading is good for you,,,,,,,,,,
Welcome to Peaches & Third Base, hope to see you both post again.
Warmups:
Abe Vigodas
Seal Claps
Overhead Claps
Merkin (early mumbles from the PAX in anticipation of the Murph movement)
Murph Workout:
1-mile mosey to DipCity
100 pullups
200 pushups
300 air squats
1-mile mosey back to the Bean
Back to the Bean just over the zero-eight hundred time hack left zero room for 6MoM. Nonetheless, fitness levels looked good and we're working our way up to the weighted Murph. Another 2-3 times of running a Murph Q and we'll have the lads in good fitness to start carrying the required 20-lb weighted vest/rucksack.
Always love the Sat morning workouts, especially the early morning EC runs with my guys Denari, Kodak & Lavender. Great 2nd F here and we tend to lose track of the fact that we cover 3-4 miles before the regular workout. Don't discount what's happening here, iron is sharpening iron. We're getting stronger by simply posting and surrounding ourselves with stronger men. PAX like MaryLou who run 6-7 miles TO the workout and then turn around and run it back home. Or the likes of a HotLips who is struggling with a leg issue and posts for a Murph. I'm constantly amazed by the level of commitment from these men, it's truly a privilege to be a part of this group.
YHC,
LadyBug